Car Accident Care
Professional Care for Car Accident Injuries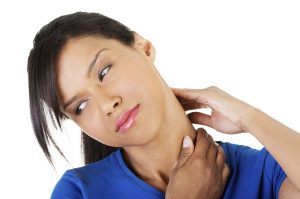 Car accidents are all too common in the United States, which is why many patients do not seek the care they need following a car collision. Though the majority of accidents result in no visible injuries, a car accident injury often does not present symptoms for days or weeks or even months following the collision.
Injuries, like whiplash, that are left untreated can lead to further back pain, muscle weakness, arthritis, or prolonged loss of mobility in the arms, legs, back, neck, or hips. At the Georgetown Clinics, we recommend seeking the care of a physical medicine professional immediately following any car accident, as well as continued follow up care to check for delayed pain from injury.
The Most Common Injury From Car Accidents: Whiplash
Patients who suffer from whiplash typically suffer from a number of symptoms:
Dizziness
Irritability
Back Pain
Pain and Stiffness in the neck and shoulders
Numbness in the Arms and Fingers
Recurring Headaches
If you have recently been involved in a car accident and suffer from any of the symptoms above, you should seek immediate care from a healthcare professional. With wellness centers in Lawrenceville, Buckhead, Woodstock and other locations throughout the Greater Atlanta area, we can get you back to your better self quickly and conveniently.
*Results may vary
Personal Injury Claims: Even If You Were At Fault
Our top priority is your health, so at the Georgetown Clinics we work with your attorney, Med Pay Insurance, and/or personal health insurance to ensure you receive the care you need to fully heal.
Call Georgetown Clinics Today For A FREE Consultation! 404-255-0666