Medical & Natural Weight Loss
Medical Weight Loss Programs that Work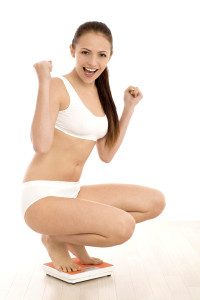 Are you tired of weight loss programs that just don't work? Fad diets that keep you hungry with minimal results? Or maybe you've tried diet pills only to find that you gain all of the weight back (and then some), after you stop taking the pills?
Don't give up! We have the answer. With two different weight loss programs to choose from; delivering the results you want with the help you need to lose weight and keep it off for life!
The healthcare professionals at Georgetown Clinics know that there is no one-size-fits-all weight loss program because all of us have different needs when it comes to getting our bodies functioning at the optimal level of health. That is why we offer a medical weight loss program as well as a natural weight loss program.
How Does Our Medical Weight Loss Program Work?
Optimal weight loss under medical supervision, without hunger!
Keeps the weight off through lifestyle changes, not constant dieting
Learn to live a healthy lifestyle – more energy, feel great daily, live better
Customized nutrition and exercise programs
Prescription appetite suppressants available (for short term prescriptions)
B12 and B12 Lipo SuperShot Injections
Test for underlying causes of weight gain, such as hormone imbalance.
Take charge of your future and your health with information you need from healthcare professionals you can trust!
Losing weight is a challenge. That is why each one of our medical weight loss programs is custom tailored to the individual. Helping you to lose weight, reduce fat, and meet your healthy weight loss goals, safely.
Not only are you guided on proper exercise and nutrition every step of the way, but you are also in the caring hands of dedicated healthcare professionals who can prescribe appetite suppressant medications, as well as diagnose conditions that could be stopping you from losing weight like hormone imbalances.
Georgetown Clinics feature performance products from Isagenix. Click here to learn more.
To see our Weight Loss and Cleansing Formulas from Essentialean Click Here

*Results may vary